Hotel Bellevue
Your hotel in Dorf Tirol – South Tyrol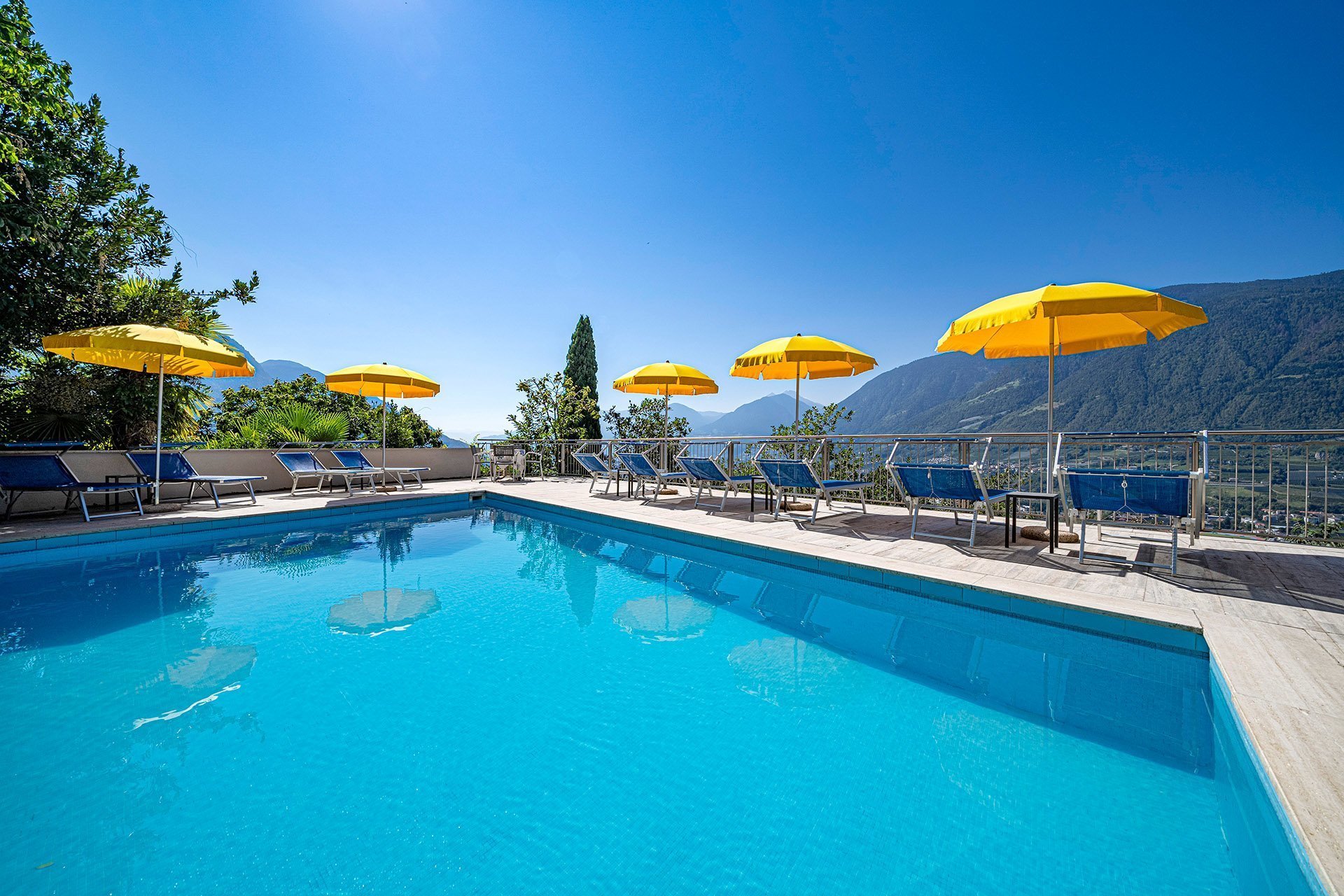 You would like to spend your next holiday in Merano and Environs and discover the most beautiful parts of South Tyrol? Our 3-star hotel in Dorf Tirol lies in the heart of the Burggrafenamt district and will spoil you with its quiet location, amazing views in all directions, its comfortable rooms, and an excellent kitchen. From Hotel Bellevue, you will reach Merano in next to no time, as well as many castles, parks, museums, and other sights. Whether you want to spend your holiday in Dorf Tirol hiking, mountain biking, mountaineering, rock climbing, or doing whatever else takes your fancy – the highlights of the region are all just a short distance away. As a feel-good hotel, we offer numerous spa treatments and many other amenities for when you want to take a break from your outdoor holiday and spend a fulfilling day at the hotel.
News
Dear guests and friends!
Another season is over. We were able to collect many beautiful and emotional impressions.
We would like to thank our loyal regular customers and new guests who spent their vacation in our house this year.
In the winter months we will be busy again so that we can surprise you with news in 2024. 😉
Our hotel will be closed until march 2024
Your Klotzner family and staff
Ideally situated panorama hotel
near Merano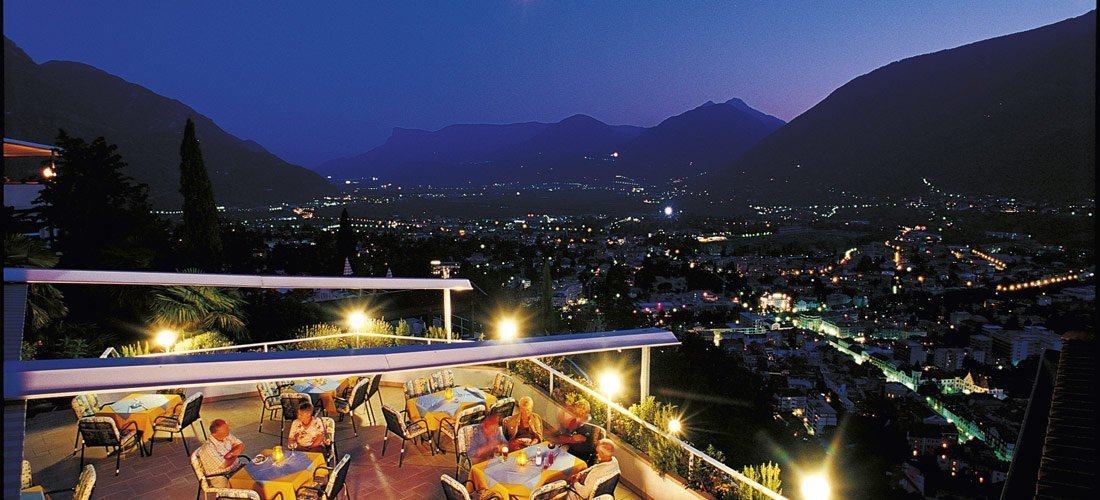 Close to the spa town of Merano, harmoniously nestled amid the Alpine landscape, you will find our Hotel Bellevue on a sunny, south-facing slope covered in vineyards. From here, you will have a stunning view of the spa town of Merano to the south and the mountains of the Texel Group to the north. The Mutspitze (2,291m) towers over our location in Dorf Tirol – it is one of many grand summits in the area that you get to see and also climb. Below our hotel, the Passeier Valley opens out into the Etschtal, which makes for an impressive panorama. From your balcony and our patio you will be able to see many tourist destinations in Merano and Environs from a distance – before you go see them for yourself by bike, car, or afoot.

Mediterranée Annexe
Mediterranean flair with marvellous mountain views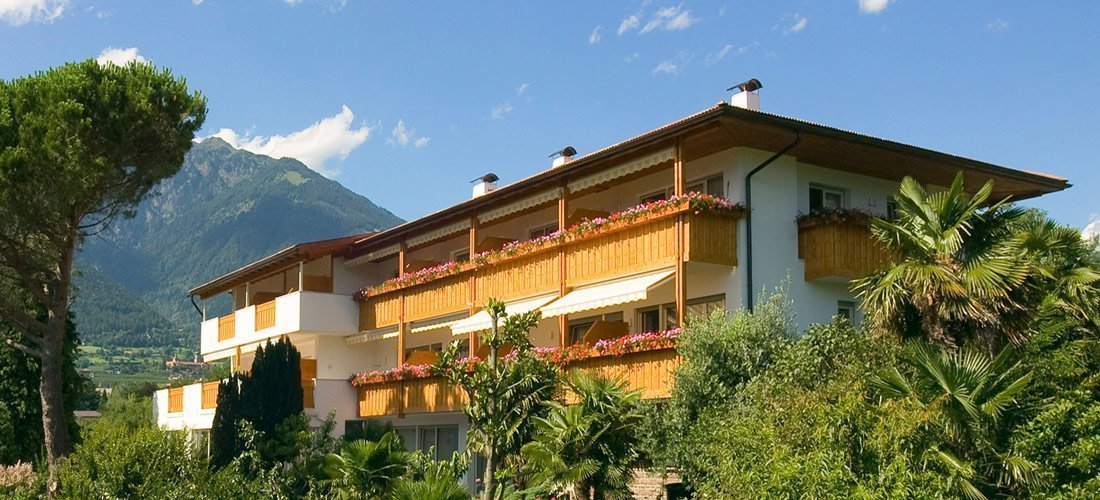 Where else can you find such an exquisite climate and landscape: it is for this very reason that many tourists return to Merano and Environs year after year to enjoy the impressive Alpine nature, while feeling as if they were holidaying on the French Riviera or the Ligurian coast. Majestic Alpine giants to one side – and to the other, a sunny southern valley with palm trees, cypresses and lemon trees, the lively spa town of Merano, and a Mediterranean lifestyle you may not have expected of South Tyroleans. Our guests in our Mediterranée Annexe have a stunning view of all of the area's highlights and get to witness the Alpine backdrop transforming into a unique, sun-drenched oasis.
Our 3-star hoteloffers a wide selection of rooms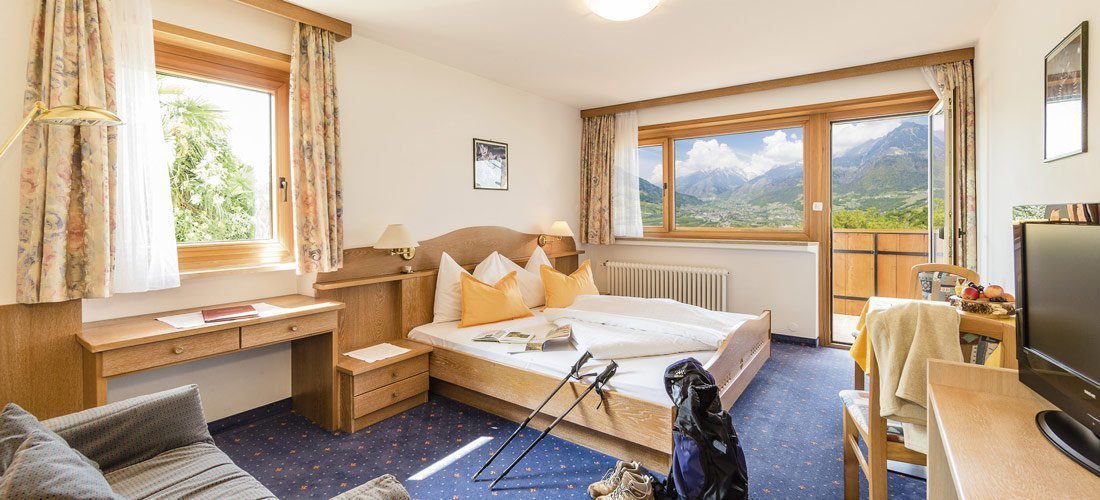 Our 38 varied hotel rooms are located in the main building as well as in the annexe. The single or double rooms range between 17 and 45 sq. m in size and are very bright. The interior design is inspired by classic Alpine styles. The rooms are equipped with a shower, toilet, vanity mirror, hairdryer, bathrobes, telephone, satellite TV, Wi-Fi, and a safe. Several hotel rooms are also equipped with a sofa or lounge area. We will make sure to find the perfect fit for your holiday in Dorf Tirol based on your individual needs and the number of people you are travelling with. All rooms at Hotel Bellevue have a balcony, with a distant view to the south towards Merano, towards the Hahnenkamm, Dorf Tirol, or the Etschtal. Aside from the beautiful view, our rooms promise a peaceful sleep in the clear air of the Alps, far away from any traffic noise.
Mediterranean ambience in South Tyrol
against a breath-taking mountain backdrop
The unique climate of Merano and Environs favours lush vegetation one would hardly expect to find on mountain slopes. The ambience of our hotel in Dorf Tirol captures this attractive combination of Alpine backdrops and Mediterranean flair. Light colours, wood, and many lookouts dominate the airy architecture. Our large sun patio will make your South Tyrol holiday feel like a trip to the Riviera. This is also reflected in the airy design of the rooms, and is reinforced by the park surrounding the hotel. Last but not least, we created our Mediterranée Annexe – a holiday refuge with South Tyrolean chic and southern allure.
Gourmet cuisine and culinary evenings
at your hotel in Dorf Tirol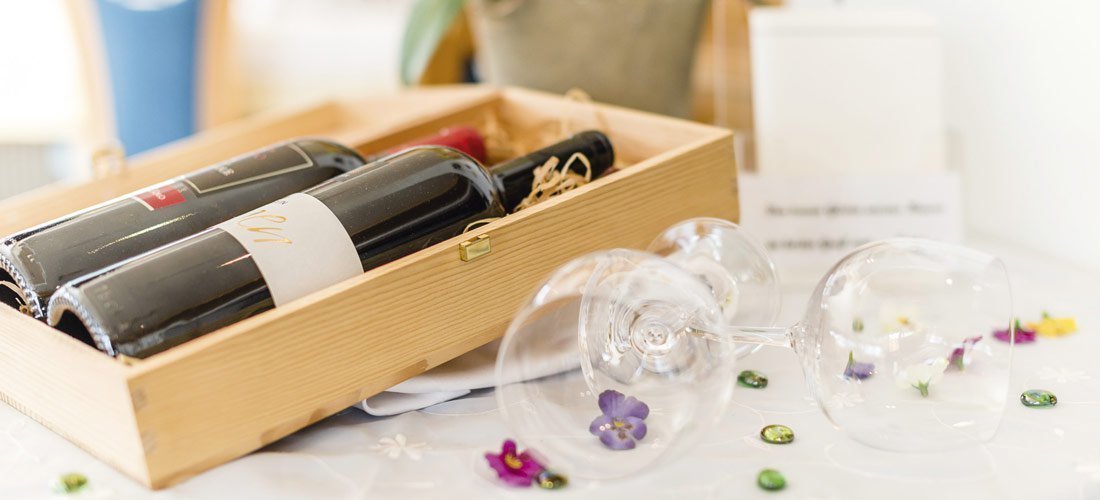 You will find our culinary offerings to be just as convincing! Your day starts with a plentiful breakfast buffet, featuring many regional products as well as delicious homemade foods. Our half-board option includes an exquisite 3-course dinner menu with a salad and starter buffet or, alternatively, a 4-course menu. We will be serving hearty delicacies from South Tyrol or light Mediterranean meals, for which we also use a variety of locally sourced produce. Depending on the season, we regularly prepare a delicious cheese buffet or Tyrolean nights in our dining room, or organise barbecue nights on the panorama patio of our 3-star hotel.

Feel-good hotel with outdoor pool
indoor pool, and a large spa oasis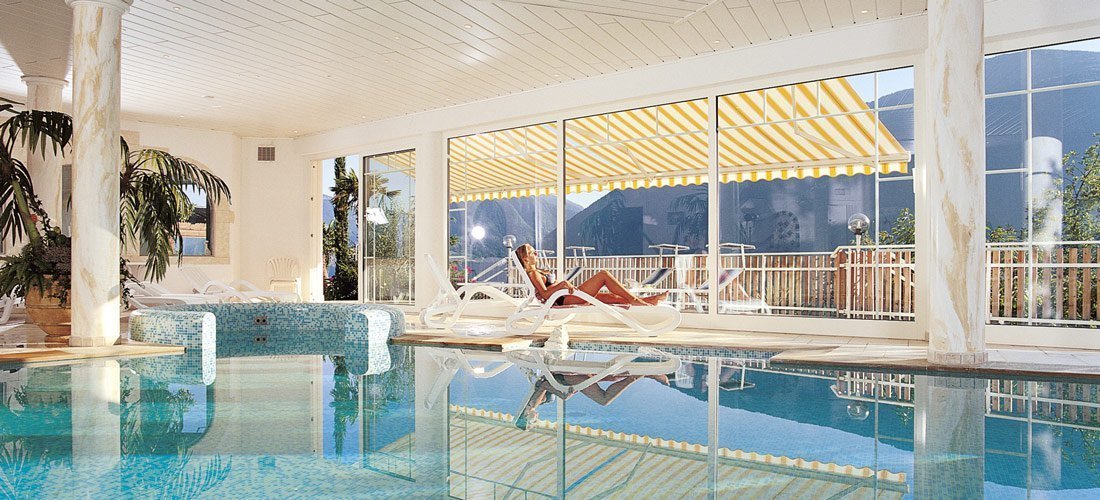 Isn't it nice to know that you will always have the option to indulge in an enjoyable spa experience during your holiday in Dorf Tirol? On hot days, you can cool down in our outdoor pool. After your swim, as you relax by the pool, you can take in the marvellous panorama of Merano and Environs. On colder days, you can enjoy our own indoor pool, and when you return from an exhausting hike in the mountains, our feel-good hotel's sauna facilities will provide ample relaxation. Our spa oasis consists of a steam sauna, a Finnish sauna, and our modern infrared cabins. And on the rare occasion that the sun doesn't shine over South Tyrol and Merano, you will have a lovely time here, regenerating and recharging for everything that lies ahead.
A great starting point
for your activities in Merano and Environs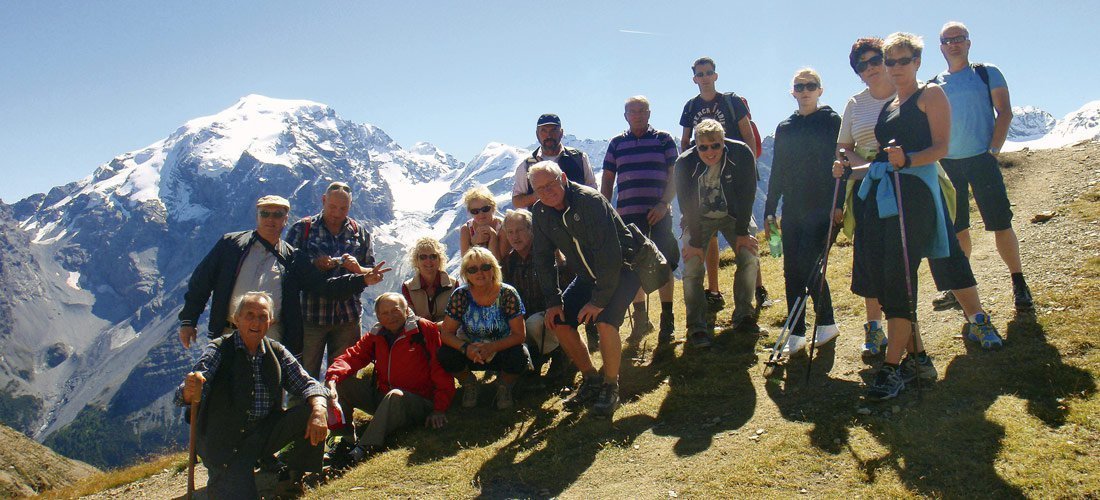 Our central location in Merano and Environs will allow you to reach a multitude of tourist destinations, the beautiful nature, hiking routes, Waal paths, summit tours, or mountain bike trails in the Burggrafenamt district at short notice. The spa town of Merano is one of the most important destinations with its Passerpromenade, the shops on Laubengasse, the Merano thermal spring, the botanical gardens of Trauttmansdorff, the castles in the vicinity of Dorf Tirol, the holiday region Merano 2000, and the majestic Texel Group. On top of this, many other scenic, architectural, and cultural highlights await. We will be happy to provide you with more recommendations about interesting destinations in the region and how to get there.
We hope that we have sparked your interest in spending your next holiday with us in South Tyrol. You can count on our South Tyrolean hospitality!
See you soon at our hotel in Dorf Tirol!