Your romantic hotel in South Tyrol
Spend a gorgeous holiday for two in Merano and Environs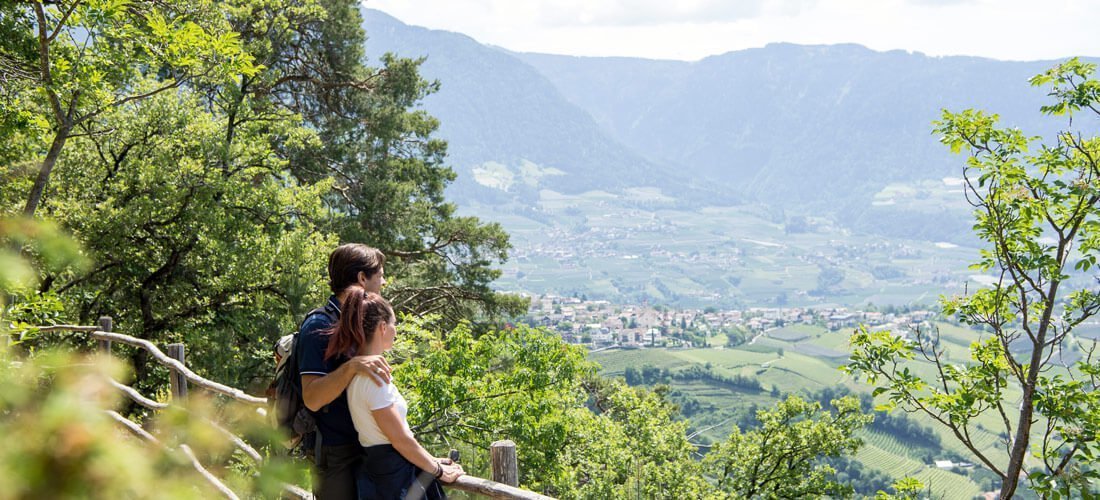 The world is even more beautiful when you get to see it with your spouse, girlfriend or boyfriend – especially the enchanting valley of Merano, with its majestic mountain backdrop, apple gardens, vineyards, and picturesque castles. Our romantic hotel in South Tyrol is located in a unique holiday region that is the perfect destination for a holiday for two. A couple's holiday is the best opportunity to find time for each other, get to know each other better, and reconnect with and spoil each other. There truly is no occasion more wonderful than a romantic holiday in South Tyrol.
The perfect spot
for a fulfilling couple's holiday
Discover glamorous Merano together. Take a walk across the spa promenade and enjoy the view from the Tappeinerweg. Stroll through the many shops of the Laubengasse, have an espresso or try a glass of delicious schiava from the neighbouring vineyards, and, most importantly, enjoy each other's company on your holiday for two! Our hotel offers guests a quiet, but central location and a cosy and tastefully decorated room in the midst of a Mediterranean garden. Our romantic hotel in South Tyrol provides you with all the amenities you could ask for on a couple's holiday. And in the evenings – after a fulfilling day for just the two of you – we will treat you to a delicious menu of several courses.
A wealth of opportunities
on your romantic holiday in South Tyrol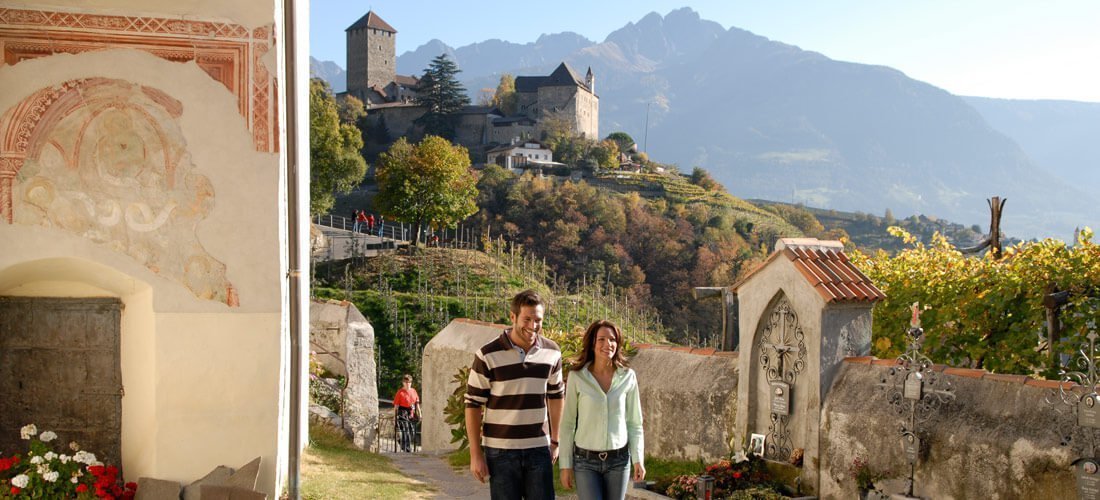 Do you both prefer outdoor holidays? Our romantic hotel in South Tyrol is the perfect home base, from which to discover the entire holiday region just a short distance away, and finally do everything you have always wanted to do. Climb the Mutkopf, hike across the Waal paths, cycle into the Vinschgau valley, take a ride on our Haflingers across lush, green Alpine meadows, embark on a wild rafting tour, or book a sightseeing flight. We always have the right idea to help you make your romantic holiday in South Tyrol a trip you will never forget!