Half-board in Dorf Tirol
Experience culinary highlights at our gourmet hotel!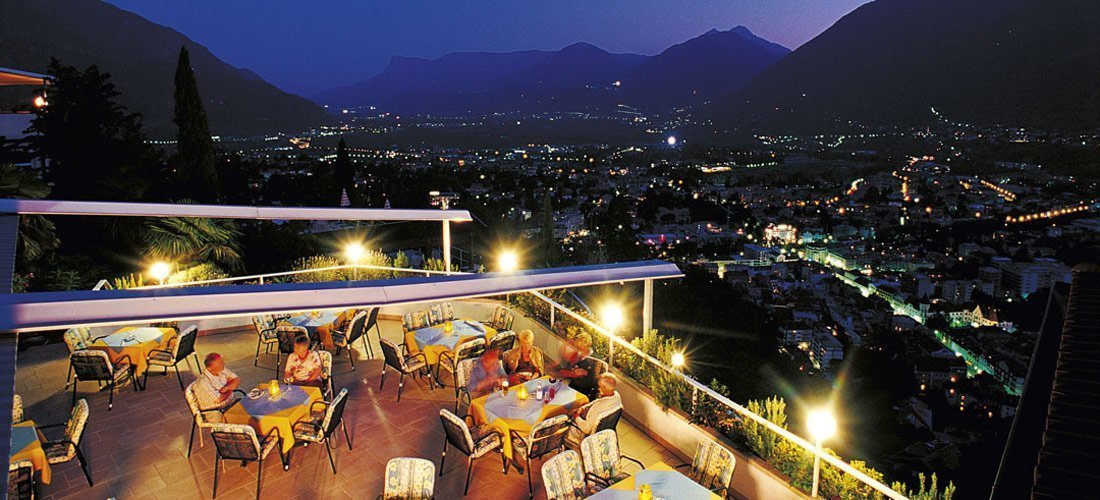 Holidays are a time to treat yourself! Enjoy the most beautiful days of the year with culinary delights of the special kind and book your room with half-board service. In Dorf Tirol, you can indulge in regional delicacies that are worthy representatives of our great landscape. Our head chef will whip up exquisite dishes using traditional recipes and will surprise you with his own deliciously tasty creations! At our gourmet hotel, we make sure you are well taken care of – from plentiful breakfast buffets to dinner menus with several courses – to provide you with all the energy, nutrients, and delicacies you need for a fulfilling day in the mountains, on a bike tour, or on a city trip. Immerse yourself in our fine culinary art with all your senses and enjoy the nice ambience of our light-flooded dining hall with its impressive panorama views of Merano, the Burggrafenamt district, and the Texel Group. The same view can be admired on our sun patio where we are happy to serve you breakfast on the warm days of the year.
Breakfast buffet
fresh from the region
Start your day with a balanced and hearty breakfast. Let the morning sun caress you, and relish the fresh products of our plentiful breakfast buffet. Depending on the season, you will find regional products as well as exquisite artisanal foods, such as homemade jams or juices. Dorf Tirol, and in fact the entire Merano region, is one big orchard whose freshly harvested produce is prominently featured on our breakfast table, and is a core component of our gourmet hotel's cuisine. Do you have any special request or perhaps a food allergy? Let us know in advance – we will find a way!
Gourmet cuisine and more
why not book half-board?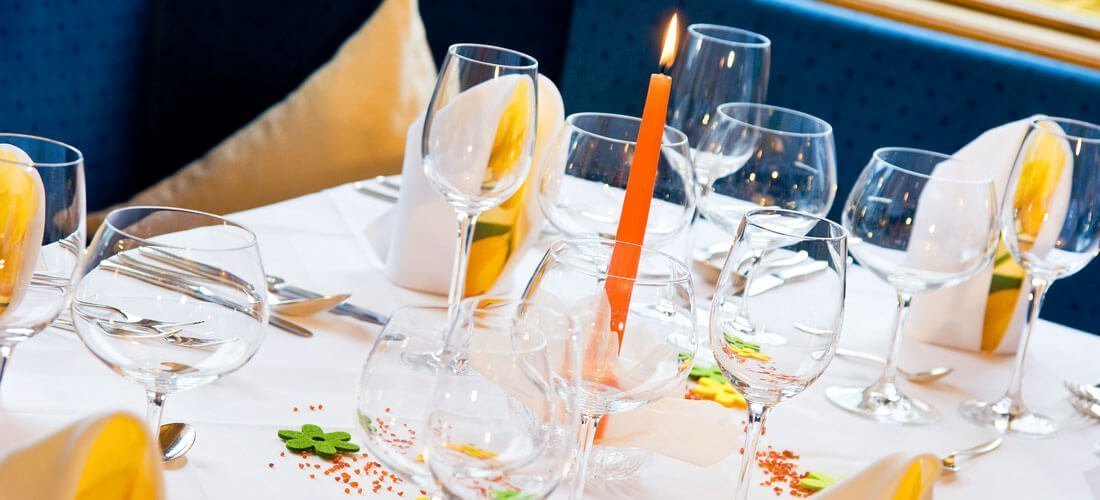 You opted for half-board during your holiday in Dorf Tirol? Good choice! In that case, we will serve you a dinner menu every night that is a special delight for your taste buds: either a 3-course menu with a salad and appetiser buffet or even a 4-course menu. You can enjoy dishes from the South Tyrolean cuisine as well as Mediterranean classics – making sure that the plates reflect the diversity that is so typical of the Burggrafenamt district. The meals will be served in the large panorama hall. For that reason, you should consider booking your holiday at our gourmet hotel including half-board: you won't just be taken care of when it comes to the culinary side of things, but you will also benefit from many attractive additional services included in the package. It is worth keeping an eye on our current offers!
Our homemade products
taste nature's power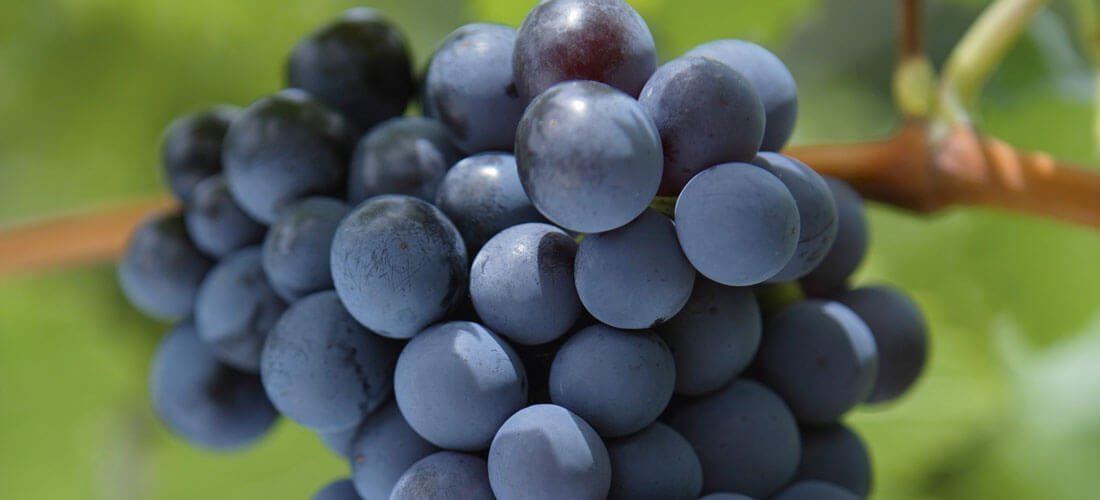 If you want to offer your guests something special, you also have a special responsibility. Many holiday goers in South Tyrol attach great importance to their active lifestyle: they look after their body and pay attention to what they eat. We aim to accommodate this by ensuring that our kitchen carefully selects all products and ingredients. Our head chef takes care of every detail and selects meat, vegetables, and herbs himself after confirming that they meet our quality standards. He also has access to a large variety of homemade products. Among these are delicious fruits and crunchy vegetables from our own garden, but also juices and jams that give our breakfast buffet's culinary qualities that extra touch every morning. Everything is fresh and always available depending on the season. Thanks to our homemade products, we are able to offer you a delicious piece of South Tyrol with every bite.

Tyrolean nights, barbecue nights, cheese buffet
our special nights of the season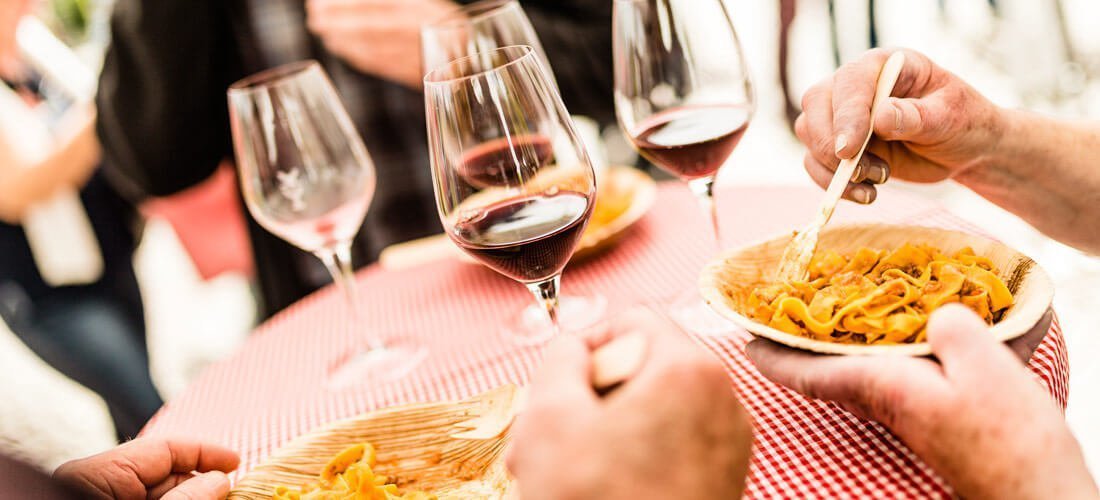 In order to make our culinary offerings as diverse as possible, our gourmet hotel regularly organises sumptuous specials during the season. In spring and autumn, we host weekly buffet nights – a Tyrolean night featuring many treats of the classic South Tyrolean cuisine, or our exquisite cheese buffet that will introduce you to many savoury types of cheeses of regional provenance. A superior aromatic grape from our well-assorted wine cellar tops off the buffet. In the summer, you should not miss our atmospheric barbecue nights under the starry summer skies.